A Stranger No More: A Conversation With Drew Holcomb
Drew Holcomb has emerged as one of the most significant voices in Americana music these days.
It's been a slow but consistent climb to where he is at this point in his career, with Holcomb and his band, The Neighbors, releasing nine full-length studio albums over the course the past 20 years, including his latest, "Strangers No More."
Produced by Cason Cooley, "Strangers No More" is an eclectic-yet-still-cohesive showing of Holcomb's musical cache, beginning with the album's lead single, "Find Your People," which earned the band their first No. 1  Americana single.
Holcomb and his band will roll into Des Moines to perform at Wooly's on Tuesday, Sept. 19. ListenIowa caught up with Holcomb to talk about the new album, touring and more.
ListenIowa: Congratulations on the release of your new album, "Strangers No More,"  and the recent tour opening for Darius Rucker. Any highlights stand out for you?
Drew Holcomb: Thank you for the congrats on the record and the tour. Yeah, the whole tour was great. I mean, his audience was great, they love songs, they're music fans and they just welcomed us for the most part, and his band and crew were incredibly hospitable and that's just a reflection of many years in the business. Darius himself was great to us and had me out to sing every night. We played some golf together. It was a great tour. It was a great way to sort of kick off the "Strangers No More" season for us.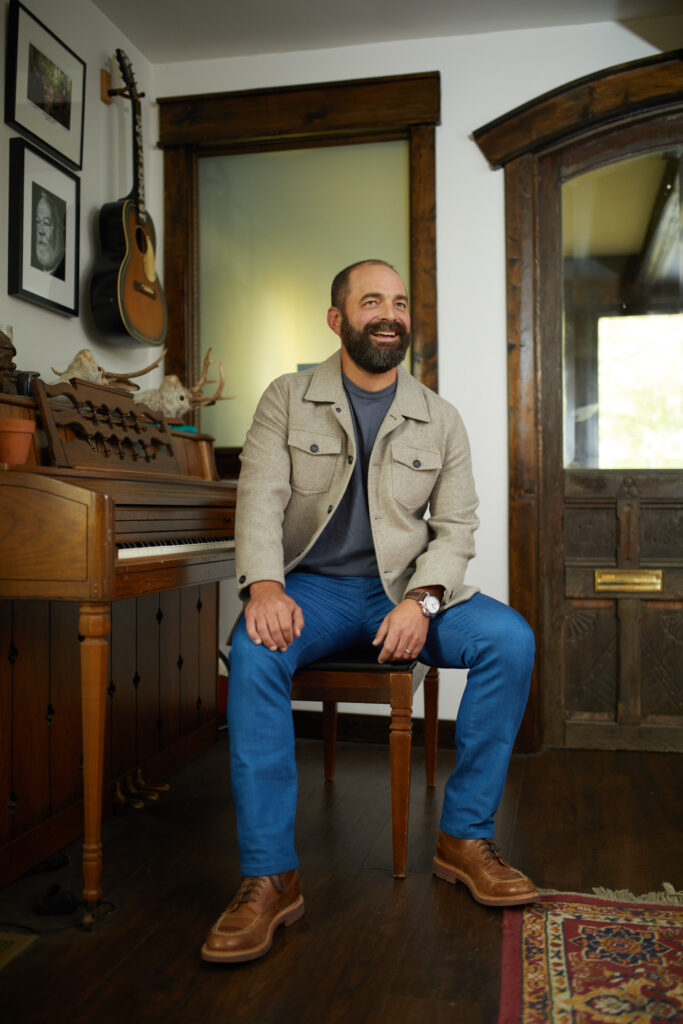 LI:  Talk about the approach heading into this album, your ninth overall. I've read that you wanted to be "more ambitious and get the audience on its feet."
DH: Yeah, we just had a lot of fun making this album and noticed coming out of the pandemic that our favorite shows were the ones where it was like a standing room crowd. So we're playing less theaters on this tour, more places where people are standing up, they're sort of in the moment in the energy of it, and a song that kind of answers this question well for me is "Dance With Everybody." I mean, it's a big epic sort of indie pop-type song with lots of cool instrumentation and lots of oohs and ahhs and lots of lyrics. It's a song that's an ode to the audience. It's a song I wrote with my friend, Ketch Secor, from Old Crow Medicine show just about how much we missed the audience, and it's literally just a song written to the audience. Yeah, it definitely gets people on their feet.
LI: "Troubles" sees you writing from a perspective that we've fallen down as a society and need to do better. Talk about that the writing of that song, Drew, and your views on where we are today as a society overall, how we got here, and how do we get back on track?
DH: I wrote this song 48 hours after the school shooting in Texas where all those children were brutally murdered. Over a long period of time without the local law enforcement, just a brutal example of ways our society has lost track of itself. I wrote that song really as just like wanting to escape. You know, I have three of my own children. They are in school. They had a school shooting in Nashville this year. All this vitriol and division and hate on the Internet and bad leadership over long period of many years. In the political world, where it's just the more divided, the more likely you are to get elected the less likely you are to actually get anything done. So, I mean, I don't know how to get us back on track. I do think that it starts in your own life by loving your neighbor, loving your family, showing up to vote, giving people the benefit of the doubt, especially strangers. It's tough, and that song is really about how it feels overwhelming sometimes.
LI: You seem to have added yet another "gear" to the arsenal with this album. Very eclectic stylistically from folk to flat out rock n roll and everything in between. Talk about the progression of the overall sound over the years, and where you go from here.
DH: Well, we actually recorded another 11 songs on this album we're gonna sort of slowly start releasing, probably in the next six months. Yeah, we really did have just no rules genre-wise so we pulled songs from the vault that we thought didn't fit in the past. We wrote lots of songs in different styles. I mean there's like these sort of throwbacks, Memphis style R&B song like "All the Money in the World." There's this quiet, folky, pensive stuff like "Fly," which is new, and big epic rock songs like "On a Roll" and "Possibility." My philosophy was if I wrote the song and it's performed by the same band, then they fit and they're all written kind of in the same period of time. We just didn't really limit ourselves by genre or instrumentation and we just let ourselves have fun. We recorded 27 songs over the course of 10 days in the studio. We had a lot of freedom there. I assume we'll just keep going and make more and more music and keep recording. We're just having a lot of fun with it.
LI: Give me an idea of how long you've been performing live in front of paying audiences. And do you remember your first gig?
DH: My first gig was at a barbeque restaurant in Knoxville and it was a $5 cover. About 40 people came, and I think I knew 37 of them. They were all friends from college who were all curious that I was doing music. I was curious myself. I remember it well. Ellie was there. We were friends. I remember she was dating someone else at the time and he was not super happy that she was up there singing with me. So that took a lot of joy in that moment. So yeah, my first real show people paid $5 each, 40 of them. It got split in half and half with the owner. He got $100. I got $100 and that was $100 I didn't have. That was my first taste of "maybe I can make a living doing this thing that I love."
LI: What does a typical tour preparation/ramp up period look like for you, i.e., how you pick setlists, get organized, this, that and the other. And would you call yourself more of a "worry-wart", or more laid back and "let everyone do their thing" type?
DH: Yeah, I mean today I was in rehearsal for eight hours working on setlists. Right now we're kind of building a set knowing that there's like eight to 10 songs that we're gonna play every night no matter what. Then we're gonna sort of pick and choose the other 12 to 15 every night and be like rotating. I really want the show to feel alive every night, and I'm excited about that. There's people asking for tickets that are old friends and family on the guest list. We gotta prep for VIP, and we gotta make sure there's always new crew. The band is still the same but there's always new crew learning their jobs. Like we just got asked to do the Live with Kelly and Mark Morning Show and we have to fit that in between Burlington and Philly. So it's always stuff like that. You're always kind of organizing and making logistical decisions. I'm not really a worrier. I'm pretty laid back, but I also have like pretty clear expectations of my team. I think I'm definitely not afraid to make decisions and be in leadership if you will, but also I really trust everybody on my team to do what they've been sort of hired to do. So that gives me a lot of confidence and I can be laid back because we prep and prepare.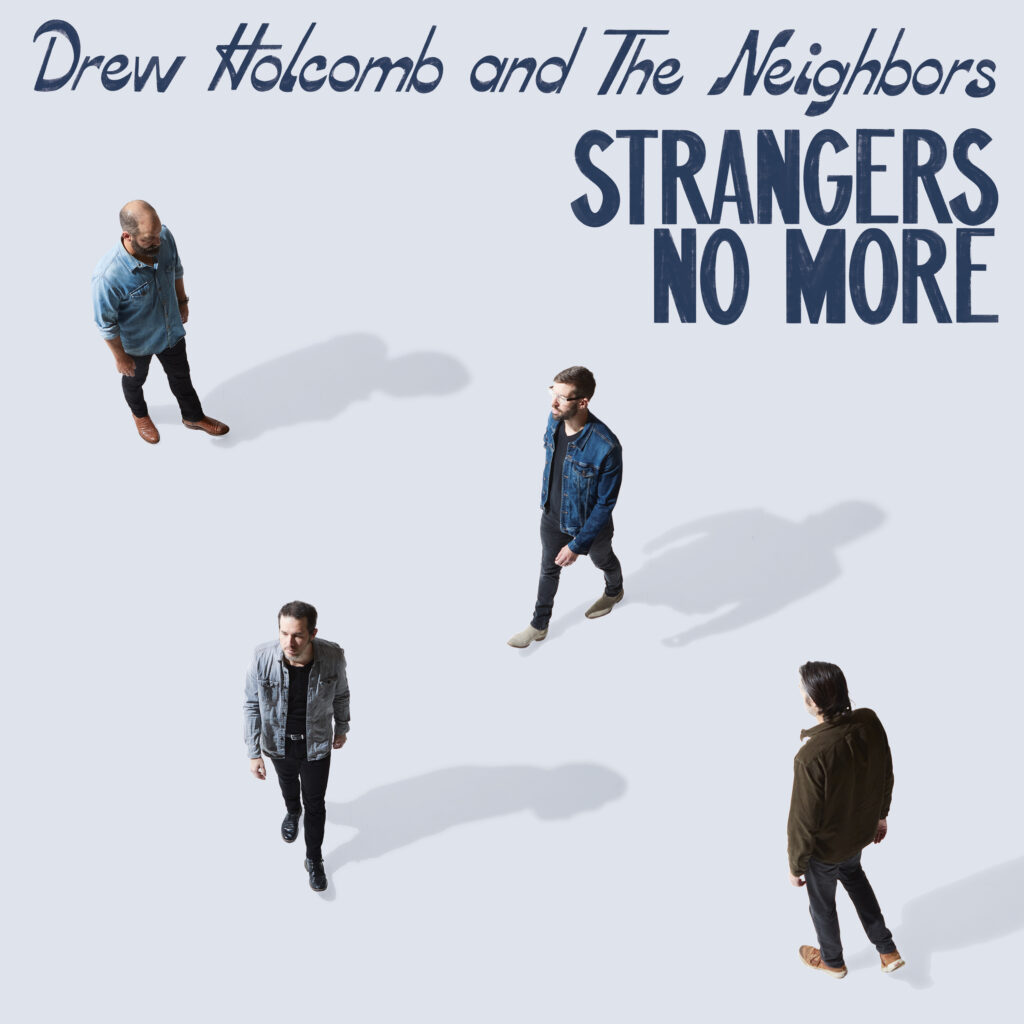 LI: Do you ever catch yourself on tour, maybe catching a glimpse of the marquee with your name on it, or a poster somewhere, and think, "Look mom and dad. I've made it"?
DH: I think that every single time I see my name in lights, and it's a thrill to get to do this for a living. I'm honored that people pay hard-earned money, and give up their hard-earned time, and travel from far away to come spend an evening with us. It's a dream of mine, and it's a dream that's come true, and I'm honored by it. Sometimes I do call or send a picture to my parents to say, "Look mom and dad. I've made it."
LI: At this point in your life, have you "found your people," Drew, or is this more of a constant, lifelong pursuit in finding them and making that group larger by the day? 
DH: I think at its core I've definitely found my people. I've been very fortunate to have close friends. I don't plan on, you know, replacing my bandmates. I don't plan on replacing my family, my friends. They're all in it for the long haul. That said, you never know who you're gonna meet and how close you're gonna get. One of my dearest friends in the world I've only known for five years, and so you know, living life with an open hand while also stepping forward kind of intentionally into relationships that you have has worked well for me both professionally and personally. Definitely have found my people, especially when you're talking about who I'm on stage with. That song was written about our close friends that were kind of were in our bubble during the pandemic and grew closer and closer because it's all we had.
LI: Last question, and we'll make this a light one: You can own a store of any kind and sell anything. Literally anything your mind can imagine, tangible or otherwise. What would you sell, what would you name the store, and why?
DH: Well, I just got back from taking my son bowling and we pinballed for like 45 minutes. I think it'd be really cool to own a pinball machine store because you would never be bored and you know there's like a million different types of pinball machines. We would call it Huff's Pinball Emporium.
Drew Holcomb and The Neighbors
Where: Wooly's, 504 East Locust Street, Des Moines
When: Tuesday, Sept. 19
Doors: 6 p.m.
Event: 7 p.m.
Info: This is an all ages show.