ALBUM REVIEW: Mammoth WVH "II"
It's long been said that the true test of an artist lies not in the release of one's debut album, but the follow-up. As old and tired as the "you have your entire life to write the first album but just a few months to produce the second" adage may be, it remains 100 percent true.
Once No. 1 has faded into the background, it's sink or swim.
Mammoth WVH, the creation of 32-year-old Wolfgang Van Halen, came out of the gates swinging with a self-titled debut in 2021 that made even the wariest of critics stop and take notice. Van Halen, the offspring of the late and one and only Eddie Van Halen, gave the world a taste of his immense musical talents by writing all the songs, playing all the instruments and bringing an entire album's worth of material to fruition.
Woflgang could have taken the easy route and given audiences what they thought they wanted, that being some sort of Van Halen-ish clone, replete with the channeling of his father's signature famous fretboard stylings. But he didn't, and for good reason. The one-time teenage bass player for Van Halen is his own man now, with an entirely different musical message to convey.
Now, two years later, it's time for that tricky No. 2. Mammoth VH has returned with the follow-up album, the appropriately titled "II", 10 brand new tracks from Wolfgang and company. Company, as in …. himself.
It should come as no surprise, then, that "II" doesn't deviate too far from the debut album. After all, every note written and played is coming from the same source. Were it mindless drivel, that would be one thing, but "II" is far from that. 
"Miles Above Me," and uptempo first single, "Another Celebration at the End of the World" belong beside staples Foo Fighters and Shinedown on rock radio every day that ends in  "y". That's not to say Mammoth WVH is a clone of the aforementioned, however. The usual melodic song structures; the clean, crisp instrumentation and vocal deliveries are there, thanks in part to the help of producer/friend/collaborator Michael "Elvis" Baskette. 
But just when things seem to be edging toward the safe side, along comes an "X" factor that separates the Mammoths from the boys. Simply put, Wolfgang Van Halen has one thing that other groups filling the genre do not: the DNA of the greatest guitar soloist to walk Planet Earth, that being the aforementioned Eddie Van Halen, of course. 
No pressure, right? When you're the son of the man who invented an entire genre, the scrutiny of the world is upon you each and every song, especially during the solo section when you're expected to be able to match what your dad did best: create a few bars of memorably tasteful yet jaw-dropping guitar work.
And Father Eddie is smiling. 
Time and time again, from the nifty fretboard tapping technique in "Take A Bow," and "Erase Me," to the wah-wah tinged work on the catchy "I'm Sorry," one can almost envision Wolfgang stepping into the solo spotlight, looking to the sky, and saying, "Love ya, dad. Thank you for this." And then two become one. Listen closely. It's undeniable.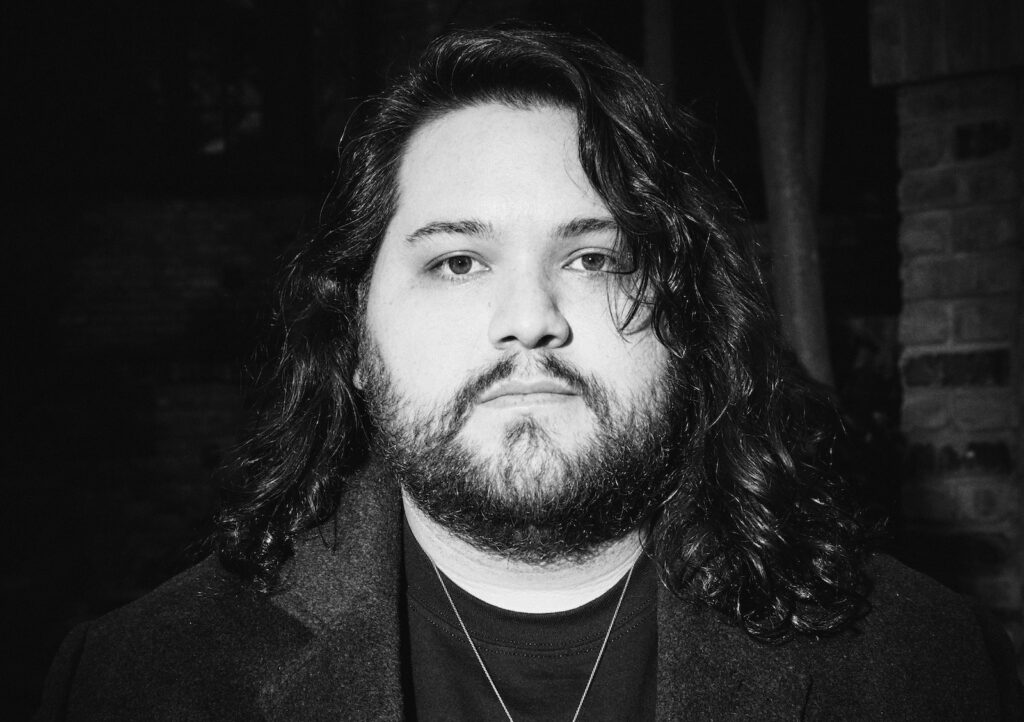 Wolfgang began his musical journey as a drummer, much like his father, and his chops behind the skins are also showcased at times as well. Album opener "Right?"is a drum-busy stomper, as is "Optimist," a song replete with a mosh-inducing, double-bass breakdown section that's heavy enough to snap even the strongest of metal-fortified necks.  
Wolfgang Van Halen has a lot to say. His albums thus far have been indicative of just that. His songwriting on "II" takes the listener on some interesting, almost schizophrenic journeys throughout. Album closer "Better Than You" is a prime example. Ordinary, then extraordinarily heavy, then back again. Beautifully composed. 
What it boils down to is this: Those looking for sugar-coated, lowest common denominator music, this isn't for you. Sorry. That's over in the New Country section. But for those who like their music hook-filled, topped with multiple seasonings, and aren't afraid of a twist and turn every now and then, "II" will more than satisfy your musical palette. 
Great job, Wolfgang. 
And Eddie, thank you for this. 
4/5
By Darren Tromblay