Ricky Skaggs set to bring his 'mission' to Des Moines Saturday
Like the rest of the world, 2020 was a strange year for 15-time Grammy Award-winner Ricky Skaggs. The iconic bluegrass and country music artist stayed locked at home like the rest of the world while COVID-19 shut down literally everything during the global pandemic.
"We spent a lot more time here at home, obviously," Skaggs said in a recent interview with ListenIowa. "Me and my wife Sharon got a lot of things done that had kind of been pushed to the back. We got a real good rest out of it."
Skaggs, who will grace the Hoyt Sherman Place stage in Des Moines this Saturday night, missed playing for live audiences, though. By not being able to perform for audiences, the legendary musician was missing something that had been a part of his life for decades — playing live music.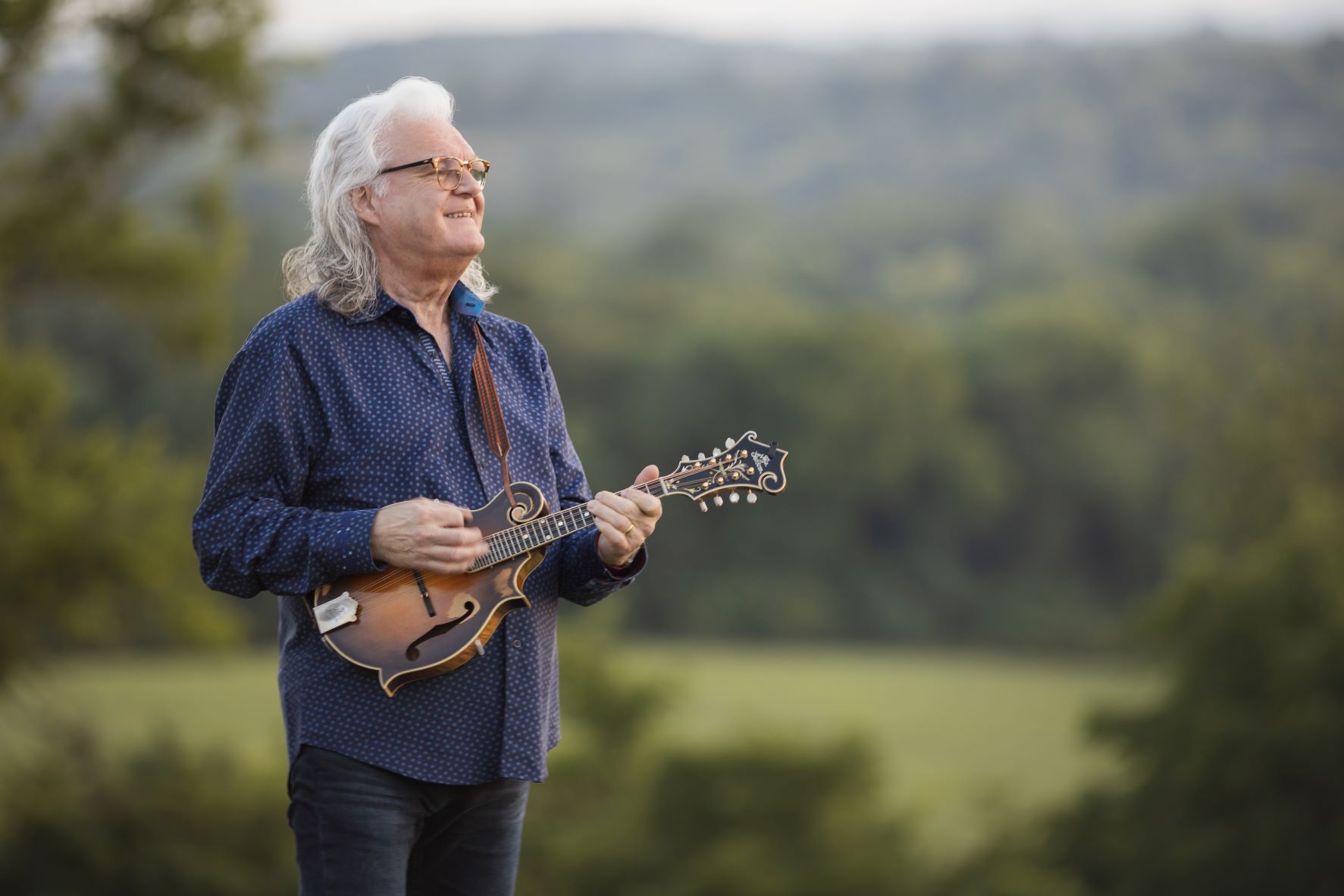 "I've been playing since I was 5," he said. "I'm 67. For someone who has made living doing it since I was 15, this was the longest I've been off since I started. It was really strange."
Skaggs' performance at Hoyt Sherman Place will be another step toward a return to normalcy. Things that used to be burdensome, are now welcomed. Like the painstaking process of choosing a setlist from a catalog of songs that now stretches well into three figures. 
"Every time we get together, the boys will say, 'Man, this would be a good one to work up. Do you think you're going to do 'Sally Joe'? Or how about 'Angel On My Mind'? I tell them we'll do them sometime," Skaggs said.
Skaggs' songwriting has organically become more instrumental in nature as of late, he said. That's not to say he's abandoned what got him there, though. Skaggs says live audiences can expect to hear his blend of bluegrass and country hits from 1985-1996, as well as some songs from a gospel record, "Mosaic," he recorded in 2010.
"We're doing a lot of instrumentals, too; more than ever I've done in a show," he said. "I wrote quite a few in 2019 and early 2020 that we haven't recorded. Some of of them sound like they're 100 years old, and some of them sound really bluegrassy. We're trying to salt and pepper the show with different things, and it's working."
Skaggs first emerged as a professional bluegrass musician in 1971, when he and his friend Keith Whitley were invited to join the legendary Ralph Stanley's band, the Clinch Mountain Boys.
In 1981, his debut album, "Waitin' for the Sun to Shine," topped the country charts and yielded two of his 12 No. 1 hits on Epic Records. Skaggs list of accolades is equally as impressive, having garnered eight Country Music Association Awards, including Entertainer of the Year in 1985. Skaggs has been inducted into the Gospel Music Association's Gospel Music Hall of Fame, the National Fiddler Hall of Fame, the IBMA Bluegrass Music Hall of Fame and the Country Music Hall of Fame. Last year, Skaggs was awarded the prestigious National Medal of Arts for his contributions to the American music industry. It is the highest award given to artists by the United States government.
While the list of honors is long, none match the one Skaggs received in 2020: a high school diploma. When he was 16 years old, finishing school wasn't at the top of the priority list.He wasn't a troublemaker or one who had poor grades. By then, he had just one thing on his mind: becoming a professional musician. After all, Ralph Stanley was beckoning. 
"I had to promise my mother that if she let me go out and play with Ralph that I'd get my degree," Skaggs said. "I only needed one credit to graduate, but I lost that correspondence course in a hotel room someplace or on Ralph bus. I just never completed it."
One afternoon, the Lawrence County High School principal in Louisa, Kentucky, called Skaggs and said they'd like to do something special for him and invited him to be a part of the graduating class of 2020. 
"I just cried and cried," Skaggs said. "I saw my mom doing a Holy Ghost dance in Heaven."
And now, thanks in large part to his mother's life-changing gesture of trust, Skaggs is once again able to return to the road and put smiles on people's faces and joy in their hearts through song. "Musicianaries," as he calls it, restoring joy, peace, and hope to people who nearly lost all of it.
"We're trying to bring it back to people who have really been slammed the last year-and-a-half," Skaggs said. "It's almost like a healing tour. Music just does something for the soul. It's amazing how good music can feel. But what it's doing for the audience now, it's never happened like this to this degree.
"Our gifts are never given to us to keep, they're to give away for others."
Ricky Skaggs & Kentucky Thunder
Hoyt Sherman Place, Des Moines
Saturday, Nov. 13, 2021
7:30 p.m.
Reserved Seating: $35, $45, $59, $79