Winter Jam: A conversation with We The Kingdom
This Friday, Feb. 10, the largest Christian music event of its kind will roll into Wells Fargo Arena in Des Moines once again, bringing with it some of the most popular entertainers in music.
Headliners Jeremy Camp and We the Kingdom will be backed by the metallic sounds of Disciple, and the contemporary voices of Austin French, Andy Mineo and NewSong, as well as the country-tinged Anne Wilson.
Jam Nation entry is 5 p.m., and general public at 6 p.m. Showtime is 7 p.m. General Admission is $15.
ListenIowa got together with Andrew Bergthold of We The Kingdom to talk about the tour and more. 
One of the two headliners on this year's Winter Jam is We The Kingdom, a Christian contemporary group consisting of award-winning producer and songwriter Ed Cash and his children, Franni Rae Cash and Martin Cash. The other Cash in the group — Scott — is Ed's brother. The group is rounded out by family friend Andrew Bergthold. 
It's been just a few short weeks into the tour, but Bergthold has been amazed at what he's seen so far. Especially from one his heroes.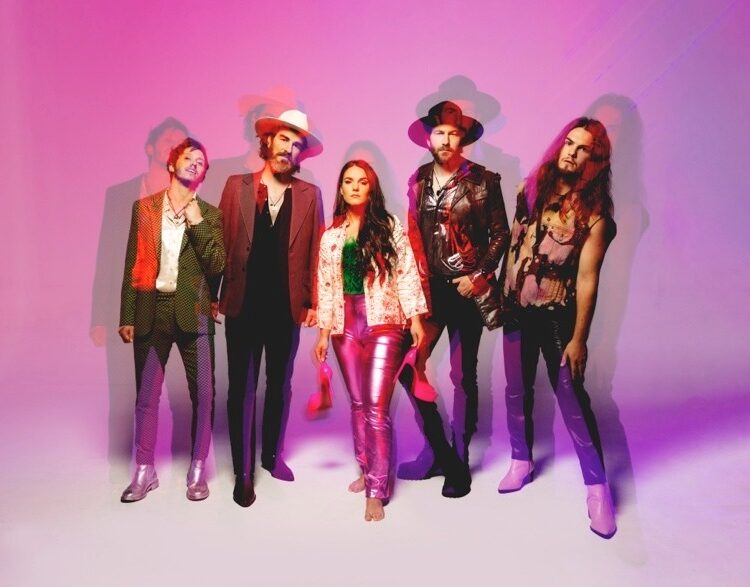 "Jeremy Camp is one of my childhood heroes, and his music has played a huge role in my life, so I really appreciate the opportunity to get to know him," Bergthold said. "He is just as incredible of a person as you'd think he'd be."
As headliners, We The Kingdom have been taking full advantage of the privileges that come with the prime Winter Jam slot, especially on the visual side. 
"We've kind of taken it to the next level and pull out all the stops," Bergthold said. "It's one of my favorite moments that we've ever done."
Offstage, things are clicking as well. The culture backstage amongst performers has been great, he said. Competitive, even, as is the case when the tour's portable ping-pong table is folded down each night. 
"It's been awesome," Bergthold said. "People are playing ping-pong backstage before and after the show, and just getting to hang with people and get in some friendly tournaments has been great."
Bergthold, who grew up in Kansas City, Missouri, traces the band's roots back 14 years.
"I loved worship music, and I loved writing, and the Lord laid on my heart the idea of a band called 'We The Kingdom,' " he said of the time. "But I just couldn't get it to stay together. I got really discouraged and put it on the back burner and moved to Nashville to begin doing production."
It was the move that he needed. Once there, he met up with Ed and Scott Cash, who had a studio in town. It was like an extended family for Bergthold. Enough so, that he began attending church with them. But some "rough waters" there led him and the Cash family elsewhere. It wasn't long thereafter, however, when things began to take shape for them. While at a Young Life camp leading worship, they wrote a song called "Dancing On The Waves," which they played for the kids. And at that moment, Bergthold knew something special was going on.
"It just felt like a huge ministry moment from our hearts to their hearts — an unbelievably special moment," he said. "So we started writing more together as a group. We'd never even thought of being a band or group. So I mentioned to them that I had a dream of a band that I wanted to start called 'We The Kingdom,' and everybody loved it."
A few short years later, they're headlining arena shows, singing their mega-smash single, "Holy Water" to thousands of fans each night. It's a scenario that still leaves Bergthold in amazement.
"It's something I could have never built with my own hands," he said. "When the Lord is in something, it's a whole different experience. I could have never imagined us playing in arenas, writing songs that we've been able to write, and having the impact that we've been able to have."