Hemlock brings their unique brand of metal to Des Moines
Pigeon-holing Las Vegas-based agents of rock, Hemlock, is next to impossible. Just when you think they are nu metal, they'll throw you an old-school thrash curveball, followed by an more laid back, intricate, melodic passage. They're tough to figure out.
And that's just the way they like it.
Des Moines metal fans will get an opportunity to judge for themselves this Friday at Lefty's when the quartet invades town on their Violence and Victour swing that will run through the end of 2021.
Vocalist and bassist Chad Smith is eager to bring his band's method of madness to the midwest.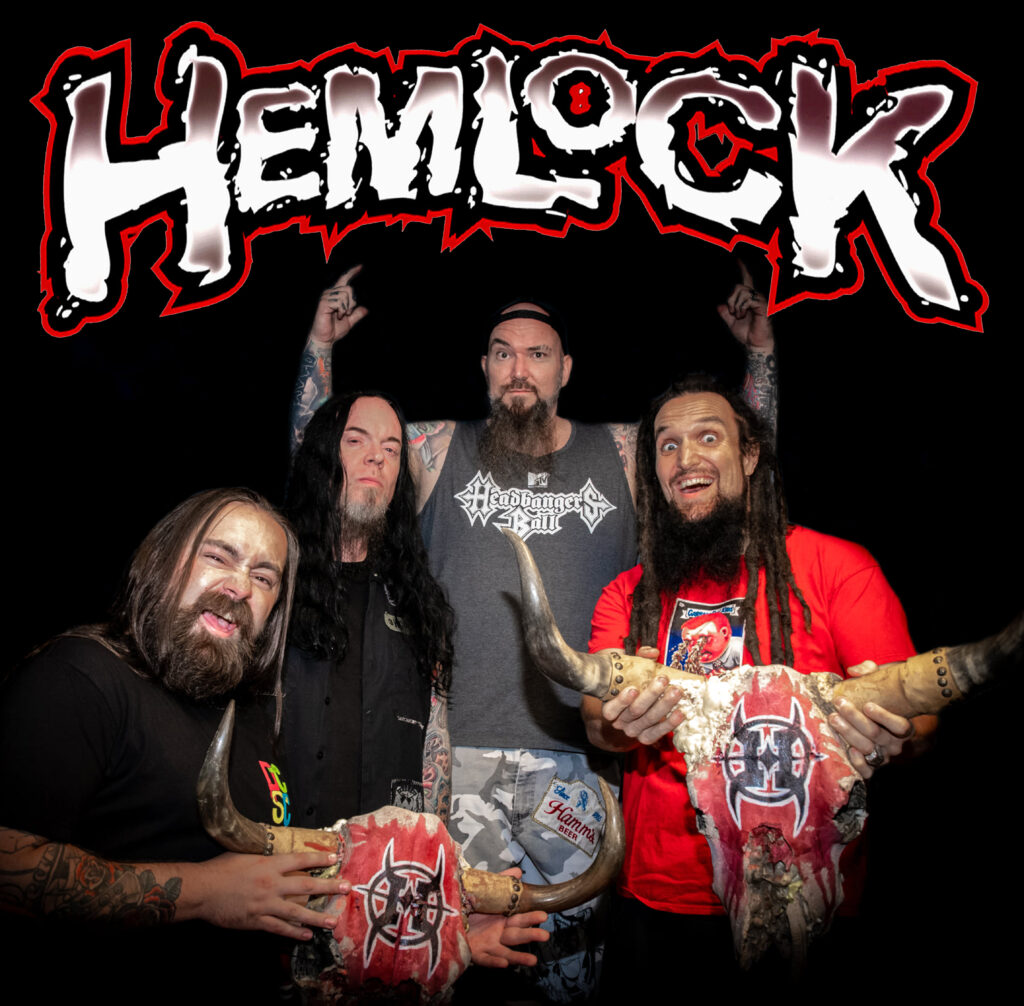 "We've got tons of influences," Smith said in a recent interview with ListenIowa. "Some people say we're death metal. Some say nu metal. There are so many different varieties mixed in. We listen to everything from Neil Diamond to Slayer to Cannibal Corpse and everything in between. Good music is good music."
Smith, along with his drummer brother Brian Smith and guitarists Brian Jackson and Tevon Giannini, formed Hemlock in Las Vegas back in 1993 and have since released eight full albums and garnered coveted touring slots with the likes of Slayer, Slipknot, Lamb of God, Machine Head, Mastodon and many more. 
Having been in the game for nearing three decades now has given the band a unique perspective in being a part of the music industry's evolution. Gone are the huge record companies, most of the recording studios, and, unfortunately, physical outlets to spread their music to the masses.
"Yeah, those things they used to call 'record stores,' " Smith laughs.
Not all of the advancements have been bad, however. 
"We used to have to read our Rand McNally maps to get anywhere," Smith said. "And there wasn't Photoshop. We'd have to hand-draw our fliers, then go to the Xerox machine and copy as many as we could. It's funny to see the advancements in technology, but also kinda weird in the closing of some of these chapters, like the record stores. But we're 28 years in, and are just too stubborn to quit."
Getting to rub shoulders with their childhood heroes is another reason to keep flying the metal flag. Smith recalls the first few days of the band's initial road swing years ago with legendary thrash band Slayer. 
"The second day of the tour, I walked backstage into the green room, and Kerry King was standing there, just kinda hanging out and eating a bagel," Smith recalls. "It was just me and him in the room, and I'm just trying not to fanboy out. So I go up to him and thank him for the opportunity, and he goes, 'How did you guys do last night? Did you get any shit thrown at you?' I told him that we hadn't, and he goes, 'You guys did real good then.' So we've become friends and keep in touch every once in awhile. At one point, he and his wife invited us over to their house, which was another one of those freak moments I never could have imagined. At 15 years old, I was sitting there in a truck listening to a Slayer cassette with my brother. Now we're at Kerry King's house.
"That's part of what's kept us going. The people we've met, not just the famous ones. From Roswell, New Mexico, to Budapest, Hungary, and anywhere in between that we wouldn't have went if it wasn't for music. And that includes New York City and Des Moines, Iowa."
Smith's name-dropping of our state wasn't just for publicity. He really does dig it. 
"We've played so many small towns in Iowa and made so many great friends there," he said. "One of our friends in the northeast corner of the state owns a diesel recovery and repair shop there. That guy has saved our ass so many times. We've become great friends, and he'll even go out on the road with us when he can."
Keeping a sense of humor about it all has been a key factor in helping band members sane during those long, grinding tours. And a sense of perspective, Smith adds.
"One of my favorite bands growing up was Faith No More," Smith said. "They always had awesome music, but also had this quirkiness to them, even in their videos. They had this colorful, vibrant and creative vibe to them. I loved that. I take pride in writing lyrics that mean something, and are positive. In our song, 'Nobody Knows What A Killer Looks Like,' the main message is that you don't judge a book by its cover. Just because someone has long hair and tattoos doesn't mean that they're a bad guy."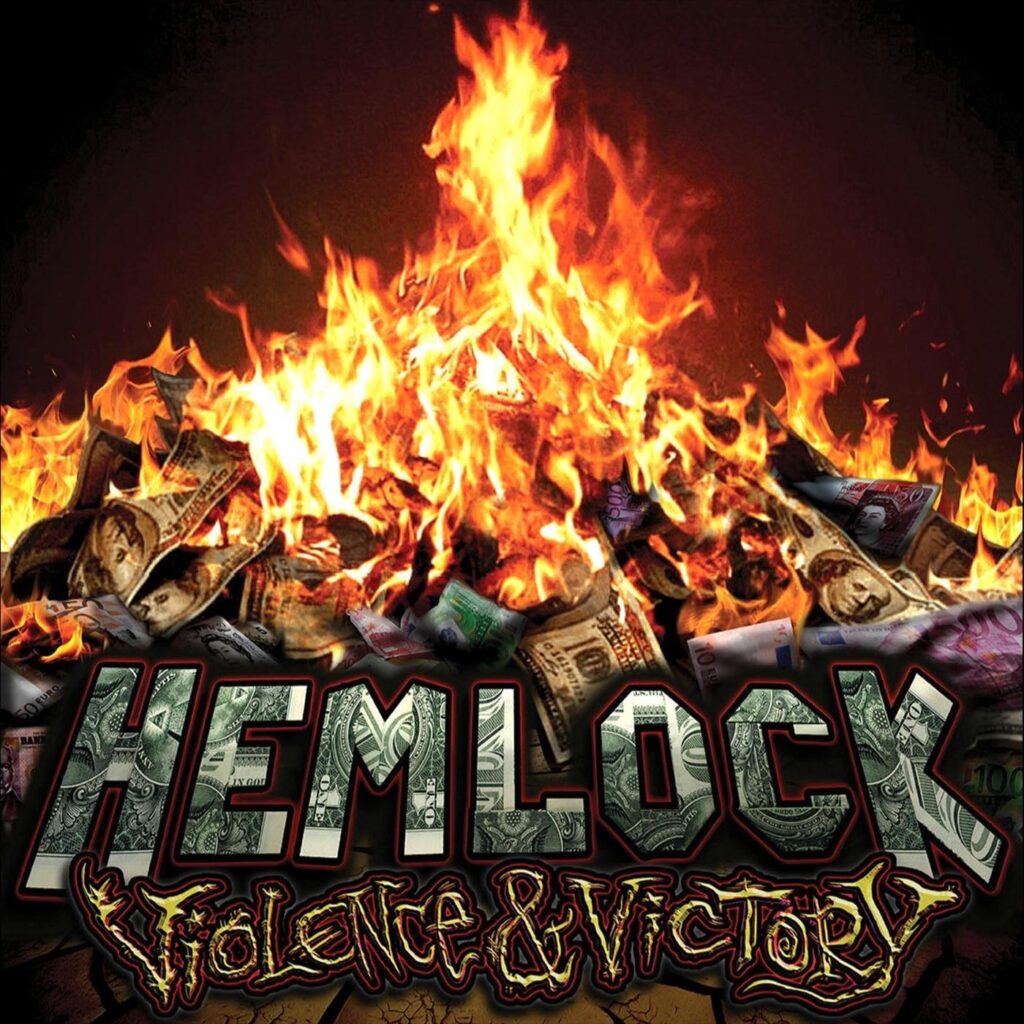 The pandemic, which locked the band — and the entire world — down for more than a year, put things in perspective, too. 
"I just wanted to get out and rock 'n' roll," Smith said. "It was weird to go to zero. We book our own stuff, and we had just booked a European tour as a headliner. We were excited. We had bought all of our tickets, too. But we don't have a rich uncle or a record label to pay for stuff, or sell drugs to make money. We fund all our own projects. So we spent $5,000 on airline tickets, or whatever it was, and then two weeks later, the travel ban went into effect. We would up getting about 80 percent of the money back, but it took like eight months. It was just a mess."
The band took advantage of the free time, however, recording all the riffs, ideas and lyrics they had built up over time. Before they knew it, they had 20 songs. Usually at this point a band will begin the culling process. Keep the good ones. The rest are often left to die on the vine. But a funny thing happened: the band liked them all. 
Instead of leaving some tunes on the chopping room floor, Smith said they wrote two more songs to give them a full, two albums worth of material, with 11 songs on each. Those songs then became "Violence and Victory," and "Karmageddon," both released in 2021.
"I said, 'Let's just release it all,' " Smith said. "I didn't know if we were ever going to get to tour as a band again, or if it's going to turn into World War III. I always try to enjoy the moment, no matter wherever we are, or what we're doing."
And that includes soaking up the road experience, as trying as it may be at times.
"We love to get out there and play for people," he said. "For us, Hemlock is more like a 'Hem-life.' We just keep rolling and doing it. Expect our show to be hard, heavy, loud and fun. People tell us that we're the happiest heavy metal band ever, grinning ear to ear. And we really do enjoy it. This is definitely not for the money or the fame. I could probably make way more doing anything else. But it's not that. It's about enjoying life, living in the moment and connecting with people." 
Hemlock
Where: Lefty's 
When: Friday, Oct. 15