Let It Snow: A Conversation With Justin Jeffre of 98°
It's beginning to look a lot like Christmas for music fans. Whether it's a laser-laced Tran-Siberian Orchestra show, the calmer vibes of a Mannheim Steamroller performance, or anything in between, it's there for the taking.
For fans of the late 1990s Boy Band R&B, fear not — you're covered, too.
Buoyed by the success of last year's comeback Christmas album and accompanying tour, Justin Jeffre, Nick and Drew Lachey and Jeff Timmons — better known as 98° — are back once again in 2018 to serve up Christmas classics via their brand of pop and contemporary R&B.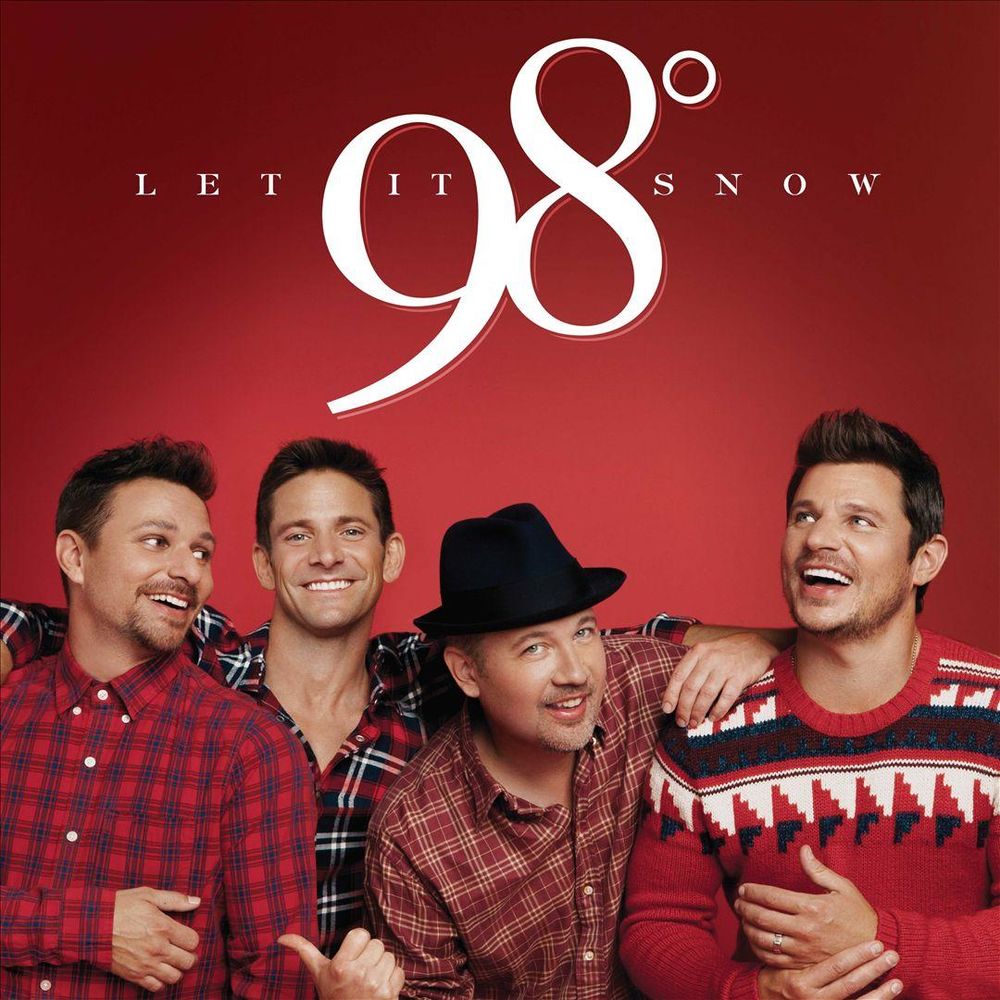 The tour hits Omaha, Nebraska this Thursday night at the Holland Performing Arts Center, and ListenIowa caught up with Jeffre pre-show early in the tour to get the low-down what fans can expect, mingling with the superstars, and his foray into politics.
How has the reaction been thus far on the 98° at Christmas Tour?
The fans have been incredible. We're fortunate they keep showing up for us, and as long as they continue to do that, we will, too. We're having more fun right now than we ever have in the past.
Is there a different vibe playing Christmas tunes in November, or are people just jumping right in?
They're jumping right in. Throughout the show, we mix some of our classic 98° hits, but it's definitely a Christmas show. It's a little bit different in a sense that it's a bit more theatrical than in our traditional pop concerts.
Last year's Christmas tour was in support of the "Let It Snow" album. What have you guys done to freshen things up this time around?
It's similar to last year, but we wanted to change some things up. We wanted to keep it fresh for our fans and ourselves. We're doing songs from both of our Christmas albums, but also songs that we're never done before. We wanted to keep some of the elements that really seemed to work like year, like the little bit of a silly section, a part that's more rock n' roll, and a Motown medley where we do some of the classic R&B and soul, including one of my favorite Christmas arrangements, "Silent Night" by the Temptations.
You recorded the first Christmas album, "This Christmas," back in 1999. What did you guys learn from the first record that you used and/or improved upon in the recording of "Let It Snow"?
There were some similarities to both. I think we recorded both of them in July. (laughs) In leading up to recording a Christmas album, you listen to a lot of different Christmas music, and thinking about the arrangements. If you listen to both albums, they're similar in the sense that we wanted to go for kind of a classic, timeless sound. We didn't want it to sound outdated five years after. Something like the Temptations' Christmas album. That will never go out of style. "Let It Snow" is a bit more up-tempo, although there are a few ballads because we're kind of known as being balladeers. (laughs) We wanted the albums to be able to take you on some kind of a journey. It's the same thing with the show. There are parts that are more fun, and there are parts where it's a little more serious, and we let the music speak for itself.
Production-wise, what can fans expect from the show?
We have a very talented live backing band this year, and we have more of a set than last year, so there are more areas to work the stage, with four sets of stairs where we do what we call "stairography" in certain parts of the show. It gives us more places to go and more options. We thought it would be a good investment to beef up the show. We also brought back the snow machines. (laughs) Everything that was good about last year, we kept and improved, then changed some things up and added some more.
Let's rewind a bit. Back in 1997, you guys were at the apex, selling millions of albums. That must have been a heck of a ride for a group of young men.
There are so many memories; it was quite a rocket-ship ride. You look back at the old pictures and think we had terrible clothing and whoever we were using for a stylist should have been very ashamed for what they did to us. (laughs) There are lot of great memories. There were these little phases, like getting signed to Motown (Records) was an absolute dream come true. We got to work with Stevie Wonder early in our career, and Mariah Carey. Then we were going to awards shows, and we were in the green room with all these superstars, whether it was Prince or Tony Bennett. And getting to sing for Michael Jackson on his 30th anniversary celebration, and he and the Jackson 5 performed, that was a pretty surreal thing to be there and share the stage with Luther Vandross and Usher and singing my favorite classic Michael Jackson song to Michael Jackson, who was sitting right there next to Liz Taylor. Those are memories I'll never forget.
Did you take offense to being categorized as a "boy band?"
I think we used to take a little bit of issue with it. At the time, I felt like it had a sort of negative connotation because the assumption was that it was a manufactured group that lip-synced and danced. But we were a different kind of a group who came together kind of organically. We broke into the business by struggling out in L.A. And we pride ourselves in being an actual vocal group. We don't consider ourselves dancers, although Drew proved he's got talent in that department (laughs). We've always focused on our vocals. We move around to put on a good show, but we call it "strategic staging" more than actual choreography. (laughs) We always thought of ourselves as more a Boyz II Men vocal group. Really, when we were coming up and getting signed, the term "boy band" hadn't really taken off yet, but over time, we really came to embrace the term because we recognized that, while we were kind of swept up in that boy band phenomenon, we benefitted from it. Being compared to some of the biggest groups in the world was something we considered a success.
During the hiatus, you ventured into politics and even ran for mayor of Cincinnati in 2005. Why the involvement in politics?
At first there were a lot of people that assumed that I was doing it to get attention. But I was sincere, and have remained active in local issue campaigns. For the last six years, I'd been working at the Greater Cincinnati Homeless Coalition until this tour started. I like to stay very much engaged because I feel I've been given so many opportunities and have been supported by the community, that I need to give back.
98° AT CHRISTMAS TOUR 2018:
NOV 28      Champaign, IL
NOV 30      Kansas City, MO
DEC 06      Silver Spring, MD
DEC 07      Morristown, NJ
DEC 09      Charleston, WV
DEC 12      Ridgefield, CT
DEC 14      Niagara Falls, NY
DEC 15      Atlantic City, NJ