REVIEW: Metal Church "Congregation of Annihilation"
Following the tragic death of vocalist Mike Howe in July of 2021, Metal Church founder and guitarist Kurt Vanderhoof found himself at an artistic crossroad. 
There was the left-hand path, that of calling it a day and closing the doors for good on one of metal's most criminally underrated bands. Or he could choose to go right, search for a replacement (the band's fourth), and forge on.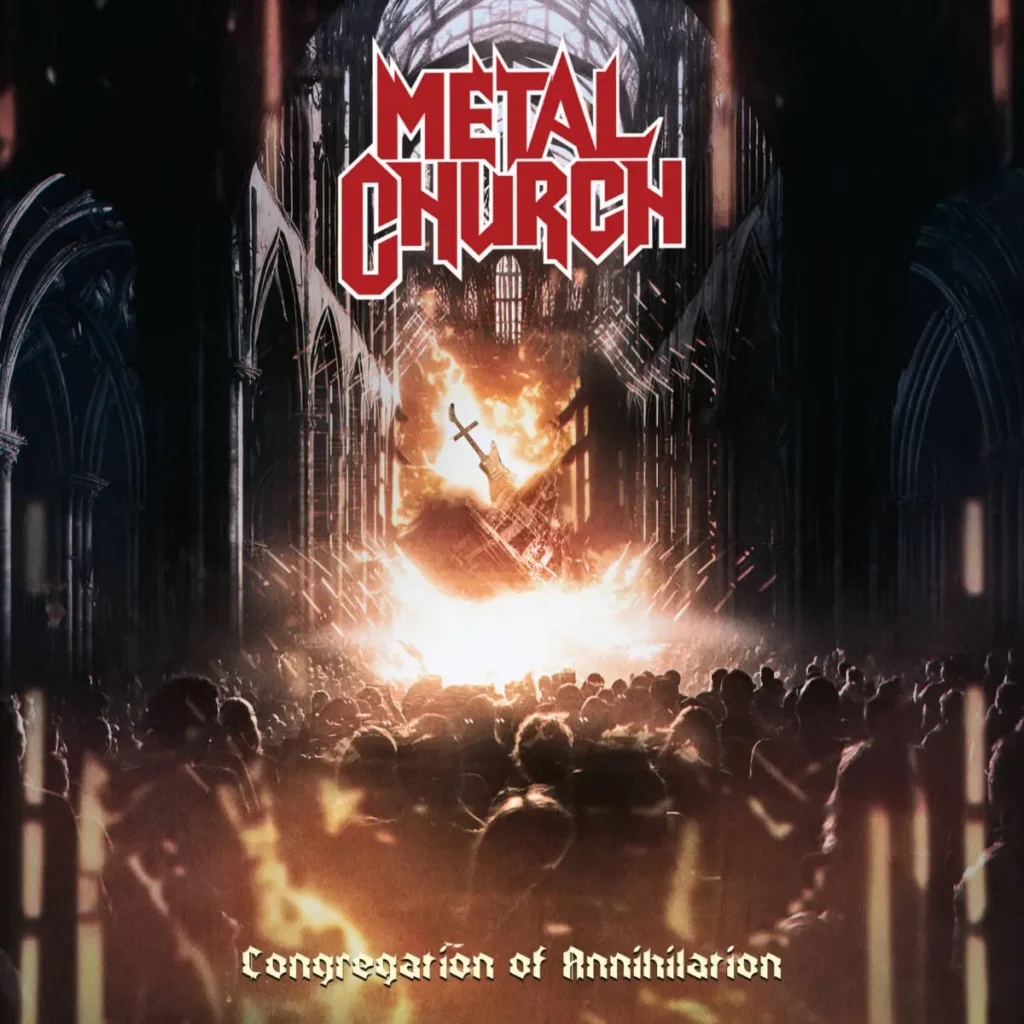 Vanderhoof chose the latter. And it was right. Literally and figuratively.
The result work became the band's 13th studio album, "Congregation of Annihilation" (May 26, Rat Pak Records), a more-than-solid collection of new Metal Church songs that fit snuggly into the band's already impressive resume.
In order for this to work, Vanderhoof initially had the unenviable task of finding a vocalist with some serious chops. Enter Marc Lopes (Ross the Boss/Let Us Prey), a relatively unknown singer who had been waiting in the wings for an opportunity just like this one. So when opportunity knocked, he was more than ready. Lopes checks all the boxes for a Metal Church vocalist and then some. He has the grit of ex-vocalist David Wayne in him at times, and a bit of ex-vocalist Mike Howe as well. Most importantly, he brings Marc Lopes to the table with fresh, energetic deliveries take the new music into 2023 with power and newfound purpose. 
"Congregation of Annihilation" is an outright burner, with its rapid-fire, double-time tempo and syncopated vocals in the chorus. Ditto with "Making Monsters." If your head doesn't bang upon hearing these beasts, you're either deaf or dead. 
"Me The Nothing" is classic Metal Church, with its stomping, catchy guitar riff and Vanderhooff's instantly recognizable dimension-building layering of clean guitar work (and even some keyboards) interspersed amongst the heaviness.
Lopes is given free reign to put his vocal prowess on display. It ain't braggin' if you can back it up, and that's exactly what he does. On "Say A Prayer With 7 Bullets," Lopes is simply relentless, matching the track's musical intensity with his dynamic range that goes from clean to demonically gutteral without missing a beat.
Bonus track "My Favorite Sin" takes an interesting turn with its chugging, heavily blues-based main riff that slowly works its way to sounding as Metal Church-ish as anything else on the album. Fellow bonus track "Salvation"closes the album out in fine fashion. 
In a just world, Vanderhoof and company will finally receive their just due. Time will tell. But like fellow old-school metal patriots Overkill, Testament, and Death Angel, Metal Church has only gotten better with age. "Congregation of Annihilation" stands shoulder to shoulder with the band's self-titled debut or the monumental follow-up "The Dark," which sent the band to the global stage.
Not only have the doors of Metal Church been re-opened with "Congregation of Annihilation," they've been blown to smithereens with what is arguably one of their finest and most consistent releases of their career.
Step right up. Worship at the altar of Metal Church has officially commenced.