REVIEW: The Doobie Brothers at Wells Fargo Arena, 6.18.23
It was lunch time one day, and John decided he wanted to try something other than the local convenience store grub to satisfy his hunger pangs. A well-established, long-time restaurant he'd never been to on the other side of town sounded good, he thought to himself. So off he went.
Later that night, while sipping a Bud Light at home with his wife, he told her of his experience.
"And how was the food?" she inquired, never having been there herself.
"It wasn't bad," the man answered. "Not the tastiest I've ever had, but certainly not bad by any means."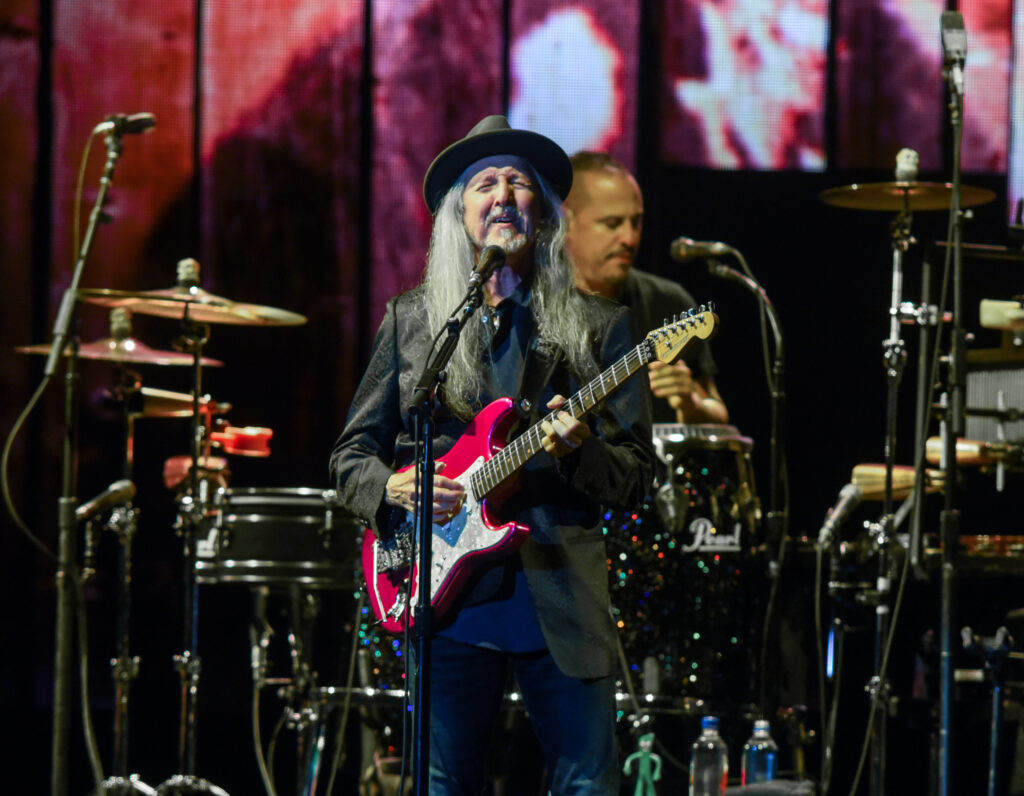 Which brings us to The Doobie Brothers, who rolled into Wells Fargo Arena Sunday night, celebrating 50 years of said entity being in existence.
Original members Patrick Simmons (guitar, vocals) and Tom Johnston (bass, vocals), along with the equally-as-famous-as-a-solo-artist Michael McDonald (keyboards, vocals), were there, as well as fellow long-timer John McFee (guitar, vocals), and three additional backing band members. Basically, most of the ingredients necessary to recreate the band's music, which, on this night, was 24 songs spanning from the group's 1972 breatkthrough album "Toulouse Street," through their latest release, "Liberte" in 2021.
The smallish crowd, numbering around 5,000, was calm, mature and appreciative throughout the entire 90-plus minutes. That happens when your band is five decades old. No poll was needed get an accurate composite of who the aforementioned audience consisted of. The lack of cellphones being held in the air said it all. At any given point (short of during the band's performances of their mega-hits "China Grove" and "Listen To The Music,") the number of people recording the performance with their cell phones numbered no more than 50, harkening back to a day when concert-goers actually reveled in the moment with their eyeballs.
The band was solid. As with many of their contemporaries from the 1970s, the focus was on the music — particularly the vocals — and not the show. A simple video screen rested behind the band, never once distracting the attention of those in attendance. Simple images appeared on it all night, as though the band was using it as another instrument to fill out the sound. Smart.
And then there was what brought everyone to the house, of course: the music. The band took to the stage gracefully, sans any bombast, to "Take Me In Your Arms (Rock Me A Little While)," following it up quickly with "Here To Love You" off the band's 1978 triple-platinum album "Minute By Minute."
From there it was off to the races. Or strolls. Cool, calm ones at that.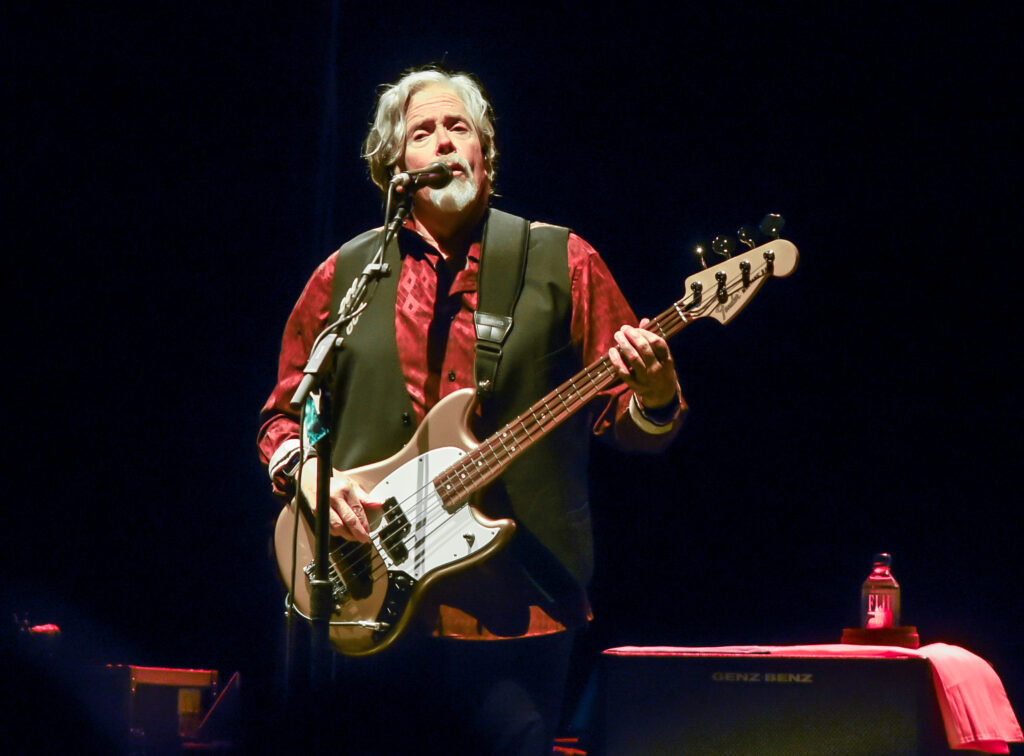 Keyboardist Michael McDonald, who gained an equal amount of fame in the 1980s as a solo act, was, at times, jaw-dropping in his range for a 71-year-old. What you heard on the album, you heard live. From him, not a canned background recording was within earshot. He sang his doobies off on "You Belong To Me," "Taking It To The Street,  and "It Keeps You Runnin.'" His voice was put to the test on "Real Love," but instead of resorting to the old "hold-the-mic-out-to-the-audience-so-they-can-sing-the-high-parts" trickery, McDonald manned up and went for it, cracks and all.
Guitarist and founding member Patrick Simmons was no slouch himself. His guitar and vocal skills were front and center for a large majority of the night, and he delivered with a smooth, bluesy tone such as during the Eagles-esque "South City Midnight Lady."
Despite being up there in years and having a catalog that isn't exactly rife with songs that get out of third gear, the band did make it a point to mix things up a bit sonically.  "Clear As The Driven Snow" has all the leanings of a good prog rock song from the 1970s and was a nice change of pace, as was the funky "Eyes Of Silver." "Better Days," from the band's 2021 album "Liberte," shone as well.
Ear worms "Black Water," "Jesus Is Just Alright," and "What A Fool Believes" were there, of course, as were renditions of "I Heard It Through The Grapevine," and even a bit of "Amazing Grace" featuring McDonald and saxophonist Marc Russo.  The band closed the evening with a cover of Steely Dan's bluesy "Pretzel Logic."
The Doobie Brothers may not be the most exciting act to come around the musical bend in the last 50 years, but that doesn't mean they're bad. Far from it. They've got a handful of tunes that will be played on classic rock stations until the end of eternity and beyond.
Was it the most entertaining and energetic 90-plus minutes of concert-dom at Wells Fargo Arena? No. The Doobie Brothers are an entree of NPR Radio served with a side of bread and butter and vanilla ice cream for dessert.
Not bad. Not great. Just ….. there.
Setlist, Wells Fargo Arena, 6.18.23:
Take Me in Your Arms (Rock Me a Little While)
Here to Love You
Dependin' on You
Rockin' Down the Highway
Neal's Fandango
You Belong to Me
Slack Key Soquel Rag
South City Midnight Lady
Clear as the Driven Snow
It Keeps You Runnin'
Eyes of Silver
I Heard It Through the Grapevine
Better Days
Real Love
Minute By Minute
Without You
Jesus Is Just Alright
What A Fool Believes
Long Train Runnin'
China Grove
Encore
Black Water
Takin' It to the Street
Listen To The Music
Pretzel Logic
By Darren Tromblay